If you have been convicted of a criminal offence, it is important to understand the options that are available to you. A pardon, or a record suspension, makes your record virtually invisible to others, which will help you find better opportunities and open many doors for you.
How to Get Your Pardon?
At Federal Pardons and Waivers, we will make the process as straightforward as possible. Our team of professionals will guide you through the process of applying for a pardon, step by step.
Without A Pardon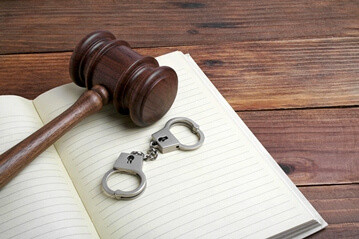 Federal Pardons and Waivers can help you get that record suspension you needed to move on with your life and get more opportunities. You will get the pardon you need to move on with your life. You can accomplish a great deal in this arena simply by arming yourself with a little information. To that end, let's start by answering the question of how long it's going to take you to get this pardon in the first place.

How Long Does it Take to Get A Pardon In Canada
The first thing you need to keep in mind is that there is no such thing as a universal period of time to answer the question "How long does it take to get a pardon?" In other words, your situation can prove to be entirely different from someone else's. Court locations, as well as the number of convictions you have accumulated, are going to be major deciding factors. We can't promise you a pardon the next day, but we can nonetheless guarantee the easiest path possible to getting your record cleared. Obviously, the sooner you get the ball rolling on all of this, the sooner you are going to get your pardon.
The next thing you need to do is determine your eligibility. This is one of the points in which your background, with respect to your charges and convictions, is going to play a key role in determining the actual length of time. The eligibility requirements break down thusly:
Charges that have been withdrawn, dismissed, or acquitted: Five months
Absolute charges, stayed charges, and any given peace bond: One year
A conditional discharge: Three years
A summary conviction: Five years
Indictable conviction: Ten years
Can One Be Ineligible For a Pardon?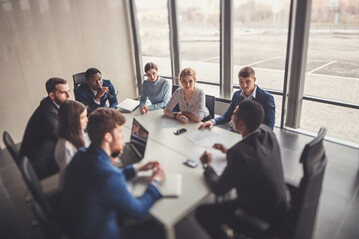 Absolutely. If you have sexual convictions to a minor, you are ineligible for a pardon. If you have four or more indictable convictions, in which two years of jail time (or more) were served, then you are not going to be eligible for a pardon. In the event of a conviction, the waiting period will begin once the sentence handed down by the court has been properly satisfied. By this, we mean that you have paid a fine, or even served jail time. For any other outcome, the waiting period will begin from the court date.
These are the basic facts behind getting a pardon in Canada. Obviously, there are many other elements to this process that need to be studied and considered carefully. We are happy to provide you with those resources, as well as anything else you may need to get on with your life.