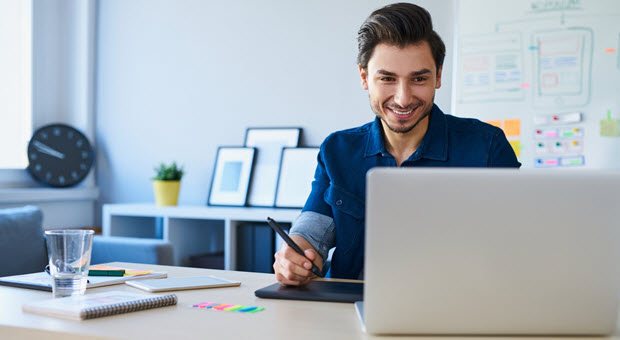 Applying for a pardons Canada is a long process. There are many documents to fill out and eligibilities that have to be met; and even if an individual's documents are perfect and they meet criteria for eligibility, they may still be forced to wait a long period of time to receive a Canadian pardon.
Even though going through the whole pardons Canada can seem daunting, it is still immensely beneficial for a person with a conviction on their record to apply for a Canadian pardon. Living with a conviction on your record can mean that barriers will be placed between you and worthwhile opportunities. All it takes to come between you and something you want is someone doing a criminal record check on you.
Removing a conviction from your criminal record comes with the benefit of allowing you to live the life you want to live. If you have a conviction on your record, you should not hesitate to deal with that conviction. At Federal Pardons Waivers Canada, we have worked with many Canadians over the years to help them successfully navigate the pardons Canada process and get their freedom back by removing a conviction for things like a DUI, theft, fraud or possession.
Call our experts today at 1 (800) 543-2137 and we'll get started on erasing a conviction from your record. We will help you get a Canadian pardon to remove obstacles in your life that are affecting your…
Employment
Many employers conduct local and/or federal Criminal Record searches before hiring. Discovery of your criminal record will negatively affect your chances to get a job.
The days of simply checking off a box in a job application that reads 'have you ever been convicted of a crime in Canada for which you have not received a Pardon' are over! Virtually all businesses today run an electronic background search on their prospective employees to ensure that they are hiring dependable, law-abiding people. Many of these companies have a zero-tolerance policy and will not hire you regardless of how innocent you think you were or how silly you feel the circumstances that led to your arrest…..a conviction is a conviction.
Self-Employment
Before sub-contracting to an individual or to a business, many companies require criminal record searches for all employees and owners.
Career Advancement
Many companies and organizations have started conducting criminal record searches for employees who have applied for promotions. You probably will not get the promotion and may even get fired.
We hear countless stories of people who have been working for a company for years (in some cases as much as 20 years) and their company is now instituting a background search policy. Even though these people are good, reliable, long-term employees of the company, the zero-tolerance policies of most companies are leading to the termination of these people. This, of course, leads to looking for a new job, which will most likely require a background check as well.
Ability to be Bonded
If it is too expensive for an employer to bond you, because of your criminal record, you will not be hired.
If you are applying for a job that requires access to secured areas (building security, anywhere at the airport, house cleaning services, dog walking services, etc) or dealing with sensitive personal information (at a bank, a doctor's office, an investment/insurance/law/real estate firm, etc) or handling valuable materials (trucking, warehouse, etc), then you will not be hired.
Canadian Immigration ("CIC")
CIC often rejects applications for refugee status, landed status and citizenship, and frequently deports people who have criminal records.
For example, we had a client who called us from South America looking for a Pardon. It turns out that his parents came to Canada when he was only 2 years old. Unfortunately, for whatever reason, his parents never got their Canadian citizenship, which meant that he never got his citizenship either. He grew up in Canada, went to school here, worked here, and all of his friends were here – it was the only life he knew. He barely even understood his parent's native tongue of Spanish. Yet in his 30's, when he was convicted of a criminal offence in Canada, he was deported back to his parent's country! Now in order to get back to Canada, the only country that he's ever called home, he had to get a Canadian pardon.
Custody of Your Children
Your child custody and visitation rights may be reduced or eliminated because of your past convictions.
Volunteer Work
Criminal record checks are required by law for people wishing to be volunteers. Most organizations will not permit you to volunteer if you have a criminal record.
If you want to coach your child's sports team or even just volunteer to carpool the kids to and from games, you must pass a criminal background check to ensure that you don't have DUI's or drug charges or assault or any other myriad of charges that would deem you unfit or undesirable to perform these volunteer assignments.
For example, one of our clients signed up to drive his grandson and his teammates to and from their baseball games. He told his grandson about it and naturally, his grandson was thrilled at the idea. The grandfather didn't expect that he would have to do a background check and was discouraged that he had to tell his grandson he could not drive him and his teammates after all. Furthermore, he had to bare the embarrassment of having to explain to his grandson why he couldn't drive them. All this was due to the fact that he was convicted of possession of 2 joints more than 30 years ago.
Apartment Rental
Standard rental application forms ask if you have a criminal record. You may find it difficult to find a place to live if you have a criminal record.
With the ease of access to criminal background checks and personal history, property management companies are increasingly requiring criminal background checks before they consider offering a lease to a prospective tenant. Those who have drugs or weapons possession charges or a history of violence are finding it difficult to lease residential or commercial dwellings.
Educational Opportunities
Many educational programs require criminal record checks.
The health care field requires a clean criminal record before allowing someone to even take an educational course. Because an individual would be dealing with prescription medication or people's personal records or have intimate dealings with people's bodies, it is imperative that these individuals are screened for any previous criminal activity.
Peace of Mind
Most people are consciously or sub-consciously distressed by past criminal records. Removing your criminal record is a large part of removing the stigma and shame associated with a criminal past.
Federal Pardons & Waivers

has the expertise to help you acquire a Canadian Pardon, US Entry Waiver and Expungement of convictions. We can help you get your life back on track. Contact Us Today