During the winter, we often hide inside our homes and travelling does not sound quite appealing. As soon as the mercury starts to rise, however, we start to think about where we would like to spend our next vacation. If you have a Canadian criminal record, or travelling with a record, however, you will need to take extra special care when planning a holiday abroad. This does not mean that you are necessarily restricted to local travel only, but you shouldunderstand the restrictions needing a criminal record check places on your travel plans. Every country is different and the restrictions imposed by one country may not apply to the next and some may require you to have an entry waiver when travelling with a record.
Using an Entry Waiver to Travel to the USA
The USA is one of the top destinations for Canadians. Being the closest neighbour, it's easy to understand why so many people choose to tour several states as part of their adventurous road trip. Before planning your trip, you need to make sure that the nature of your offence does not automatically and indefinitely bar you from travelling to the United States. When you approach the border, you might be subject to a criminal record check. These criminal record checks are random, so there is no way of knowing whether or not the border authorities will take a closer look at you and your documents. This is why it is always better to be safe than sorry. Rather than risking it, you should apply for a US Entry Waiver instead of travelling with a record. While this entry waiver is not a guarantee that you will be allowed to enter the country, it does reduce the risk of you being turned away. If you have a US Entry Waiver, you need to keep it on you at all times when travelling, along with any other relevant identification and documents.
Travelling to the UK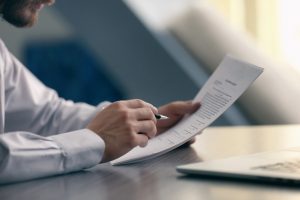 If you plan on visiting the United Kingdom, it's good to remember that Canada and the UK do have a somewhat special relationship. This is largely due to the intertwined histories of the two countries and the legal system that is still at work in Canada. Entry into the UK is usually denied if you have been convicted of certain criminal activity. It's also worth learning about the concept of a "spent conviction". This means that if you have gone 10 years (post-conviction) without committing another offence, your conviction is considered to be spent. This applies to convictions of 6 months to 30 months. Since laws can sometimes change, it's also important to consult a professional in this regard before planning your trip. Just as with US travel, the border authorities may refuse entry for any other reason as well unless you have an entry waiver.
Travelling to the European Union
The European Union is known for being somewhat more lenient than the US and UK. If you are asked to provide a criminal record check, you should always be honest. If you lie and they find out about it and they find convictions on your criminal record check, you will most likely be denied entry. That said, some crimes, like trafficking and smuggling, can keep you out of the EU.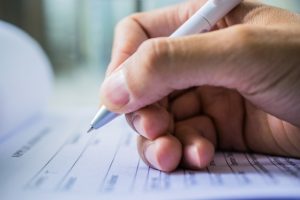 You can be turned away from any border at any time for any reason. Remember, it's not limited to what shows up on your criminal record check. For example, if you have your US Entry Waiver in order but you are missing another document required by border authorities, they are fully within their rights to turn you away. Border entry regulations apply to all points of entry including air, sea, and road. Trying to get around the authorities could very well just land you in hot water and you might be banned from entering that country ever again. It is simply not worth the risk.
US Entry Waivers are best obtained through the correct channels and with the assistance of trained and experienced professionals, rather then risking travelling with a record. An entry waiver is a legal document which means that it's even more important to make sure that you have completed your application completely accurately and thoroughly. These entry waivers also take time to process which means that you should apply well enough in advance. Do not make any travel plans before you have your entry waiver in hand. The last thing you want is to pay for your reservations only to discover that you are not able to get your entry waiver on time. Another good tip to remember is to keep your travel plans as flexible as possible. While we don't like to think about being turned away at the border, it's always a possibility, even if you don't have a criminal record. If possible, make reservations for accommodation and other necessities (like car rental) that can be refunded if you are not able to make the trip for whatever reason.
For professional assistance applying for your United States Entry Waiver, contact Federal Pardons Waivers Canada at 1 (800) 543-2137. Our team of dedicated experts will help you through the application process to ensure that everything goes smoothly. We will be more than happy to answer any questions you may have in order to set your mind at ease.
Social tagging:
travelling to the usa with a criminal record
>
travelling with a criminal record