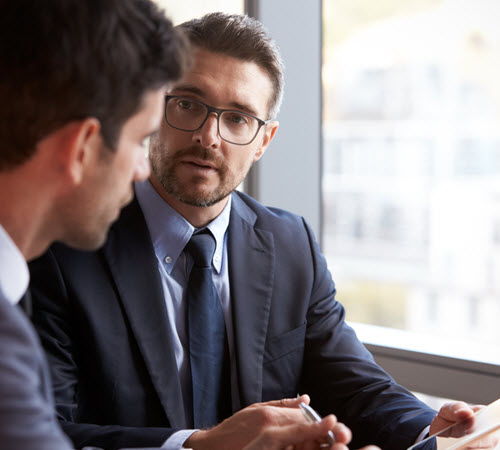 If you are charged with a crime or are convicted for DUI, theft, fraud, or possession, these charges will reflect on your record. Unfortunately, criminal records do not include all of the relevant details surrounding the event and they often lack context. The mere sight of a charge on your record is enough to make employers, landlords and even adoption agencies think twice, which is why you need a Canadian pardon. With the help of our team at Federal Pardon and Waiver Services, you can enjoy the freedom of having a clean record once again by acquiring a pardons Canada.
Getting a Canadian Pardon in Ottawa
Thanks to the Criminal Records Act, your record does not need to follow you around for the rest of your life. Provided the sentence has been served and the appropriate waiting time has passed, you can submit applications to receive a pardons Canada. Since the process can be tricky and there are a number of documents you will need, it's best to enlist the help of experts. We can help anyone with a conviction on their record acquire a Canadian pardon to get their life back on track.
Getting a Record Expungement in Ottawa
You can apply for an expungement if you were arrested or charged with a crime but the outcome was in your favour. In other words, if you were found not guilty or if the charges were dismissed, dropped or withdrawn. There is a relatively short waiting period as well as specific documents that will be required. Our team at Federal Pardon and Waiver Services is always happy to help. In order to apply for expungement, you will first need to acquire a pardons Canada.
Getting a US Entry Waiver in Ottawa
If you intend on visiting the United States but you have a criminal record, you should consider your need for a US entry waiver. Waivers are required if you have been denied entry previously due to your criminal record. A waiver is also essential if you have a criminal record and have applied for a pardons Canada and record expungement. You could risk it and try to cross without a waiver but it will not bode well for future travels. In addition, since waivers can take up to 12 months to process, we recommend that you do not make any set travel plans until you receive your waiver.
For expert assistance with a pardons Canada, expungement or US entry waiver in Ottawa, call Federal Pardon and Waiver Services at 1 (800) 543-2137. We understand how difficult and stressful the process of getting your life back on track can be, which is why we are always happy to explain the process and help you navigate the complex world of Canadian pardons.