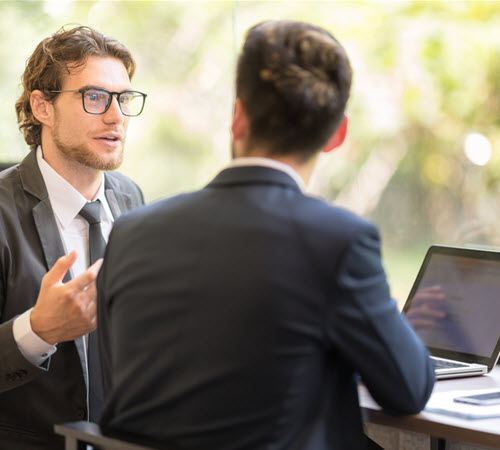 A criminal record can easily feel like a life sentence. Even if you are only instructed to pay a fine and you don't spend any time behind bars, your once clean record can hold you back personally and professionally. You might be denied your dream job, not be permitted to adopt a child or even be barred from travelling internationally. Of course, you don't have to allow this record of an old offence to destroy your dreams because you have options (i.e. Canadian pardon) to remove this obstacle from your life. With a pardons Canada, expungement or US entry waiver, you can get a fresh start and move on from your past convictions.
Acquiring a Canadian Pardon in Mississauga
For convictions like a DUI, theft, fraud, or possession, you will need a pardons Canada to clear your record. Once you have completed your sentence (paid your fine in full, served your time in jail, etc), you will then need to wait a designated amount of time based on your offence and its severity in order to receive a pardons Canada. Hereafter, you should be eligible to apply for a Canadian pardon as per the Criminal Records Act. A pardons Canada will clear your name and help make plenty of opportunities available once again.
Getting a Record Expungement in Mississauga
In the event of a charge that does not result in a conviction, you will still have the charges or arrest noted on your criminal record. You will need to submit the relevant documents to apply for record expungement. Once approved, your photographs, fingerprints and any other documents relating to the case against you will be removed. You cannot apply for expungement until you have received a Canadian pardon.
Getting a US Entry Waiver in Mississauga
The United States is the top international destination for Canadians. Both for business reasons and vacations, the USA has plenty to offer. Of course, you need to be able to cross the border first! If you have a criminal record, it can easily result in your refusal at the border. If you are refused entry due to your criminal record, you will need a US entry waiver the next time you try to cross and for all future border crossings. Even if you have acquired a pardons Canada and record expungement, you will still need to apply for a US entry waiver.
You could risk it and attempt to cross without a waiver. However, this could make the authorities permanently suspicious of you and travelling back and forth will be that much more difficult. Since these waivers can take up to 12 months to process, it's best to apply early.
At Federal Pardon and Waiver Services, we take great pride in helping our clients through the tricky process of Canadian pardons, US entry waivers, and/or expungement. If you are tired of letting your criminal record define you and hold you back in life, give our experts a call at 1 (800) 543-2137 and let's talk about how we can get you a pardons Canada, expungement or US entry waiver.