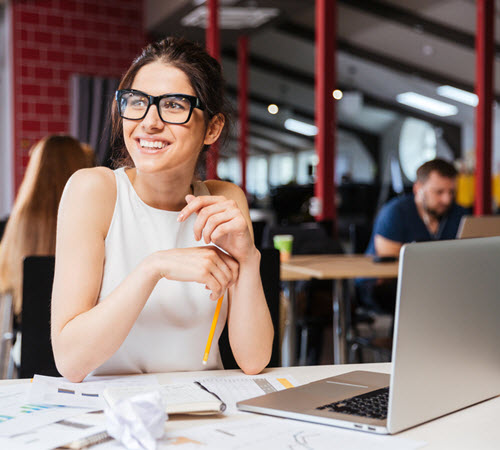 When you are charged or convicted of a crime in Laval, you might not think about much more than the immediate effect it will have on your life. The truth is that your life can be affected for years if you do not take the appropriate action. Depending on the charge and the outcome, you might need to request a pardons Canada, record expungement or US entry waiver. At Federal Pardon and Waiver Services, we specialize in giving Laval locals their lives back by providing professional assistance to help with DUI, theft, fraud and/or possession convictions.
Getting Your Pardons Canada in Laval
The Criminal Record Act in Canada makes it possible for you to take action and get your life back after a conviction. By obtaining a pardons Canada, you can remove a past conviction you're your record. This means that the conviction will not show up when someone does a criminal check on you. Depending on your offence, you will need to fulfil certain criteria before you can get a Canadian pardon. This includes completing your sentence and waiting the allocated amount of time before submitting a request for a pardons Canada.
Getting a Record Expungement in Laval
If you are convicted for any crime, you can be sure that this conviction will reflect on your record. What you might not know is that if you are charged with a crime or arrested, this will also appear on your criminal record. Even if the charges were dismissed, dropped, withdrawn, or if you were found not guilty, your photograph(s), fingerprints and other records will still be on file until you submit a request for record expungement. This will help you clear your name so that you no longer have to worry about criminal record checks. However, you cannot obtain a record expungement without first getting a Canadian pardon.
Getting Your US Entry Waiver in Laval
If you intend on travelling to the United Starts for business or pleasure, it's good to note that you and your documents will be scrutinised when you reach the border. If you have been denied entry into the USA in the past, you will need a US entry waiver every time you plan on crossing the border again. If you are not yet eligible for a Canadian pardon or you have received your pardons Canada, you will STILL need a US entry waiver if you want to visit the United States. These waivers take up to 12 months to process which is why we suggest submitting your application early.
At Federal Pardon and Waiver Services, we take great joy in helping Laval residents get that second chance they deserve. Contact us at 1 (800) 543-2137 to begin the pardon process or submit documents for a pardons Canada, record expungement or US entry waiver.