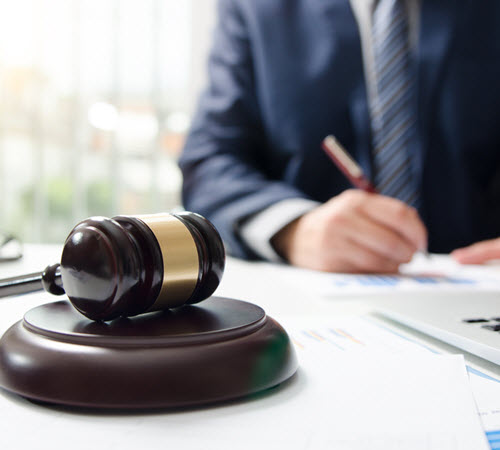 There is nothing more rewarding than achieving all of your major goals in life. Unfortunately, the hopes of any Kitchener-Waterloo resident could very easily be dashed due to one little indiscretion. When you have a criminal record, it can affect your employment opportunities, your ability to rent an apartment and even your travel plans. If your criminal record is holding you back, a pardons Canada, record expungement or US entry waiver is just what you need to take back your life.
Acquiring a Canadian Pardon in Kitchener-Waterloo
Thanks to the Criminal Records Act, you can get your life back on track with a Canadian pardon. Once the sentence is completed for a conviction (like a DUI, theft, fraud, and/or possession) and you wait the allocated amount of time hereafter, you can submit your pardons Canada application. It's important to make sure that all of your documents are in order before submitting your application.
Professional pardons Canada services are your best bet at getting your freedom back! Once approved, you will no longer need to worry about these charges appearing during a criminal record check performed by most institutions and organizations.
Getting a Record Expungement in Kitchener-Waterloo
So many people think that you only have a criminal record if you are convicted. This is not always the case, and any charges or arrests will remain on your record until you apply for record expungement. So, even if the charges were dropped, dismissed or if you were found not guilty, you will still need to clear your record.
When your expungement application is successful, any and all photographs, fingerprints and other related records will no longer be on file. Criminal record checks will no longer reveal this charge or arrest. In order to be approved for record expungement, you will first need a pardons Canada.
Getting a US Entry Waiver in Kitchener-Waterloo
The US border is heavily protected and when you wish to cross, you will need to provide the authorities with all the necessary documents. If you have a charge, arrest or conviction against your name, you can easily be denied entry. If you are denied entry based on your criminal record, you will need a US entry waiver in the future. Even if you have a Canadian pardon, you will STILL need to acquire a US entry waiver in order to cross over from Canada to the United States. Waivers can take up to a year to process. We suggest that you apply for yours before making any travel plans.
Federal Pardon and Waiver Services provide Kitchener-Waterloo residents with the very best pardons Canada assistance. We specialise in getting the lives of our clients back on track! Call 1 (800) 543-2137 for more information or to get started on your Canadian pardon, US entry waiver or record expungement application.